Centennial Golf Cards
Portland Parks & Recreation is approaching the 100th year of its Golf Program. This would not be possible without the continuous support and participation from our community. To show our appreciation and celebrate, we are offering Centennial Golf Cards. These cards will be available starting May 8th, 2017.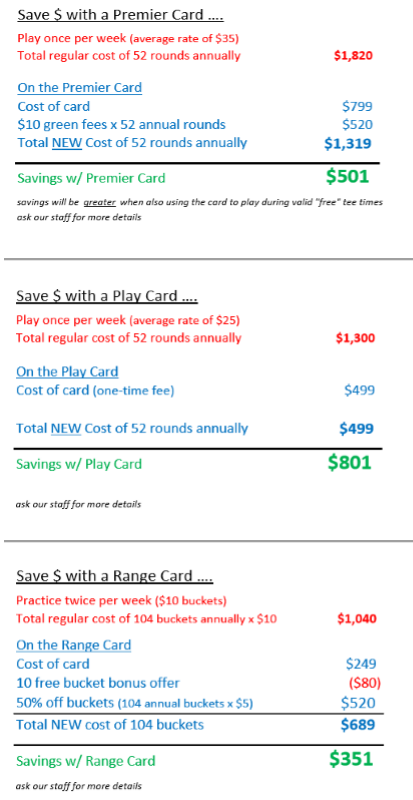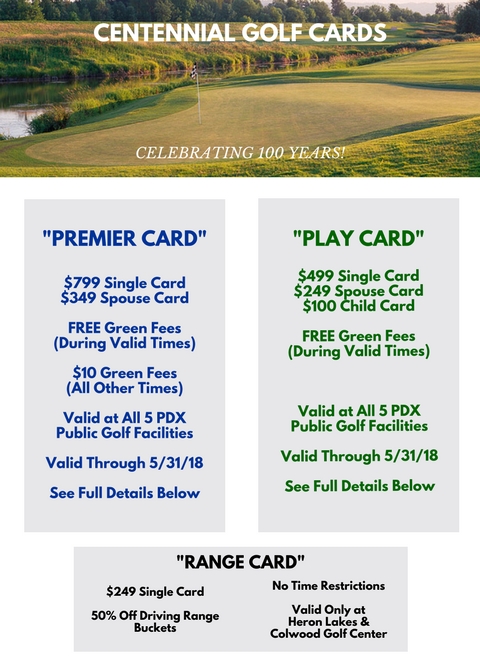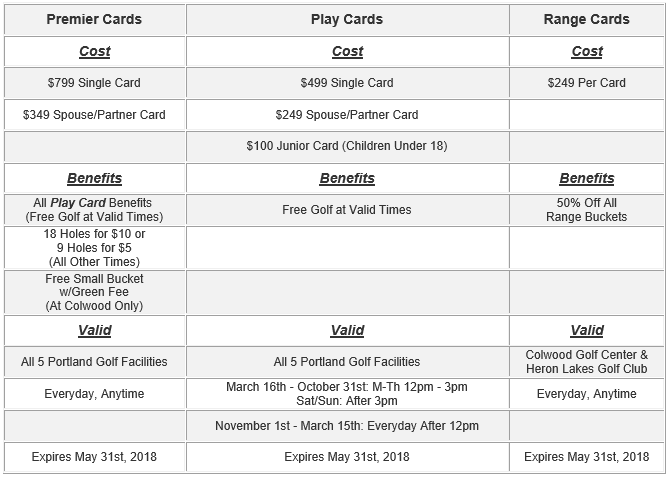 These cards are available in limited quantities - hurry and purchase one today! Centennial Cards can be purchased from our online store or from the golf shop at Heron Lakes.
Cards ordered online must be picked up from the golf shop and cannot be shipped.